Project Initiation
The retail interior transformation took place within an impressive three-month timeframe. Sit tight as we delve into the process, inspirations, and technical precision that have led to the creation of a paint enthusiast haven.
Understanding Brand Identity
The project started with a comprehensive survey of the building. This step was crucial in understanding any spatial constraints and opportunities at the site. We had the benefit of working with Little Greene before, enabling us to draw inspiration from previous retail design collaborations to align our design with their brand identity, and customer needs.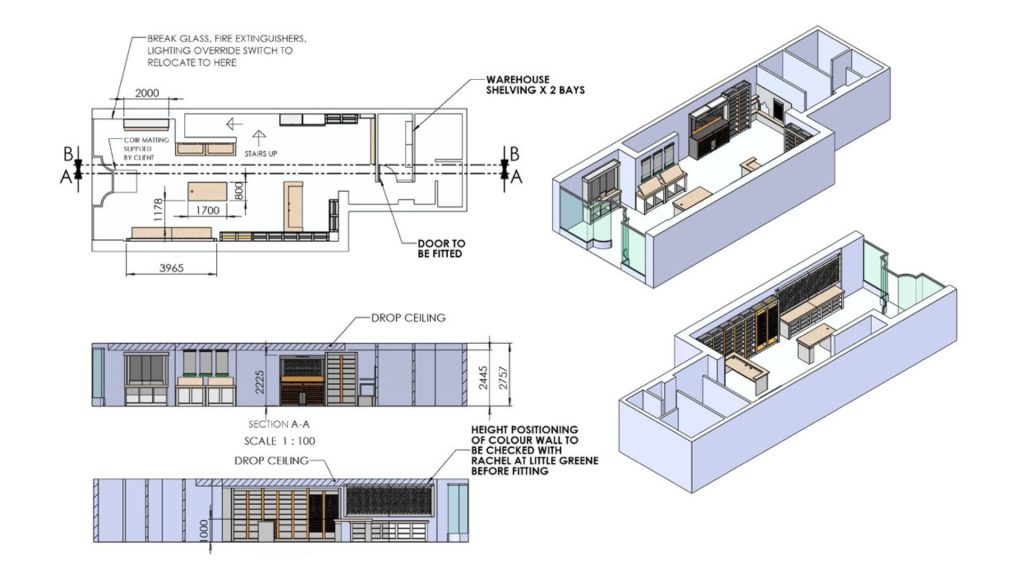 Design and Spatial Optimisation
Knowing we had a strong understanding of Little Greene's unique needs, we initiated the design stage. The key objective was to design a space that not only exhibited their paint products but also enhanced the customer experience. We carefully planned the spatial layout and created contractor packs to ensure that the store's design accommodated the necessary kit and furniture. This strategic approach guaranteed that the brand's personality and vision were reflected throughout the whole retail experience.
Technical Design and Manufacturing
Simultaneously, the technical design phase began. To begin the manufacture of the retail store kit, our in-house team required comprehensive plans. Attention to detail was crucial; everything was carefully thought out, from colour palette selections to the type of lighting used.
We understood that the way customers perceive paint colours is heavily influenced by lighting. To address this, we installed a skylight that mimicked natural daylight, creating an authentic setting for customers to view the product. Warm lighting with a colour temperature of 4000K was chosen to further enhance the paint's visual appeal, allowing customers to see the colours as they would in various lighting conditions.
Little Greene's unique colour wall, featuring their complete paint colour palette, became a central focus.
To provide inspiration for architects and interior designers, the upper level was constructed as a studio area, making it ideal for hosting events and workshops.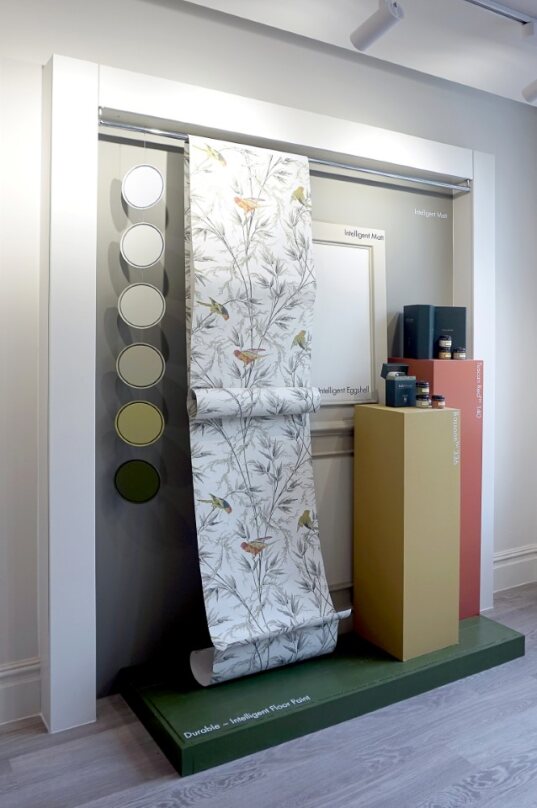 Installation Oversight
One of the project's advantages was our ability to provide in-house storage for the kit post-manufacture. This streamlined logistics and project management by ensuring that the contractors had enough space until they were ready for the delivery of the kit. Throughout the project, we provided hands-on oversight during the installation phase. We ensured that contracted installers adhered to our specifications, maintaining the highest standards of quality and design integrity.
In just three months, our full-service retail design and manufacturing agency turned Little Greene's showroom into a sanctuary for paint enthusiasts. By understanding the brand, optimising spatial layout, paying meticulous attention to detail, and leveraging innovative lighting solutions, we created a space that not only met but exceeded the expectations of Little Greene and its customers.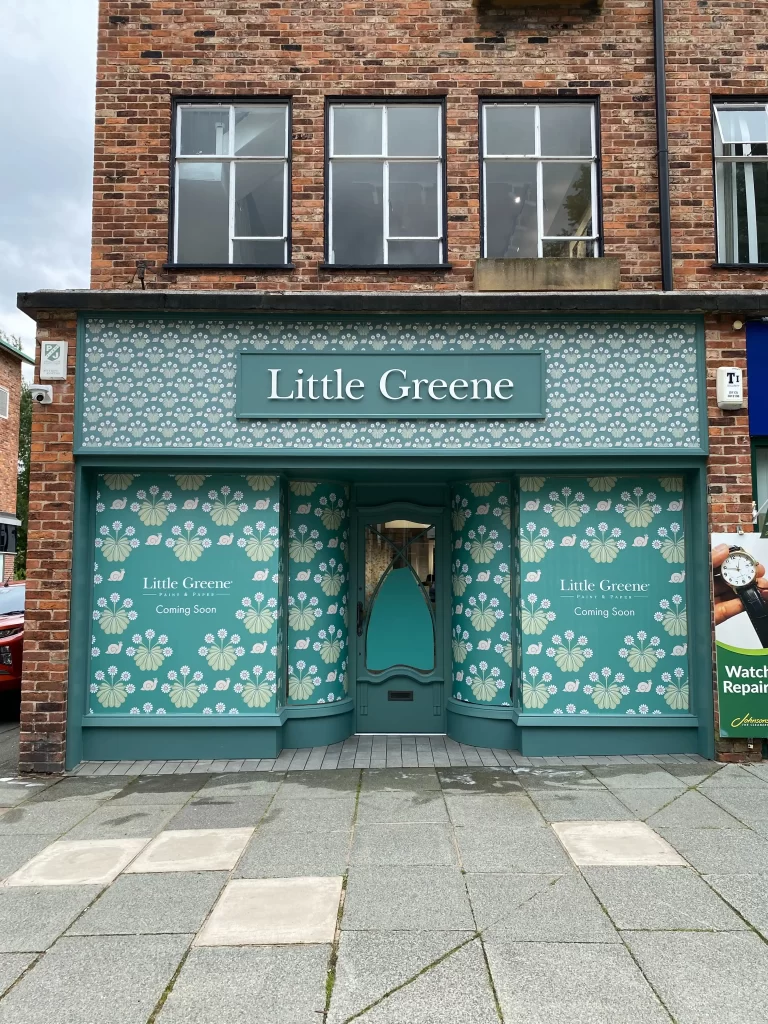 The revamped showroom showcases Little Greene's extensive range of paint colours and finishes, inviting customers to explore and experience the brand's offerings first-hand. With carefully curated displays and interactive elements, the space provides a memorable and immersive shopping experience that truly reflects Little Greene's commitment to quality and style.
Little Greene Wilmslow is now a tribute to the power of creative interior design and efficient execution in the retail industry.
You can learn more about the Wilmslow showroom here: https://www.littlegreene.com/wilmslow