If you work within retail or trade, you already have a solid understanding of the difference between POP (Point of Purchase) and POS (Point of Sale). However, as someone previously not massively exposed to the inner workings of a retail environment before starting my role at Ripple, I, at first had the two confused and as it turns out, so do a lot of the people that I speak to.
So, I've picked the brains of the senior management team here at Ripple who have been working within the retail environment sector for decades to get a detailed explanation of the differences between POP and POS.
Why do POP & POS get Confused?
In actual fact it's really understandable why POP & POS get so easily confused; they share a lot of similarities. But that's not all. Depending on how you've been exposed to or used the words "purchase" or "sale" in the past, you could be forgiven for even thinking that they mean the same thing. After all, the place you make a purchase is the place you also make a sale. Right?
What is Point of Purchase (POP)?
Point of purchase solutions are one of the things that we specialise in here at Ripple, alongside full retail environment design and manufacture.
The best and easiest way to differentiate the Point of Purchase from the Point of Sale is that the POP is described as the physical location or unit in a store where the customer literally decides to make a purchase. The Point of Purchase is the interaction between the customer and the product and the point where they make their decision on a purchase before moving to the checkout area. This is an important thing to consider here as there is much more to a POP solution than just products on a shelf (although that still counts).
The type of Point of Purchase solutions that Ripple specialises in are generally freestanding units, gondola ends or feature sections within a shelving display. We use these Point of Purchase displays to convey important product information and most importantly, showcase the product and what it can do in a way that grabs the customers' attention to make them stop and take note.
The full cycle of the buyer funnel needs to happen at this very point, especially if the customer is seeing this product for the very first time they first need to become aware of the product. The product needs to pique the customer's interest, and they need to then consider why they need/want it. Then, that need/want needs to be reinforced. The customer will then pick it up and head to the checkout. This all happens in a few seconds. Because of the speed of this interaction, the communication has got to be strong and it must have a presence.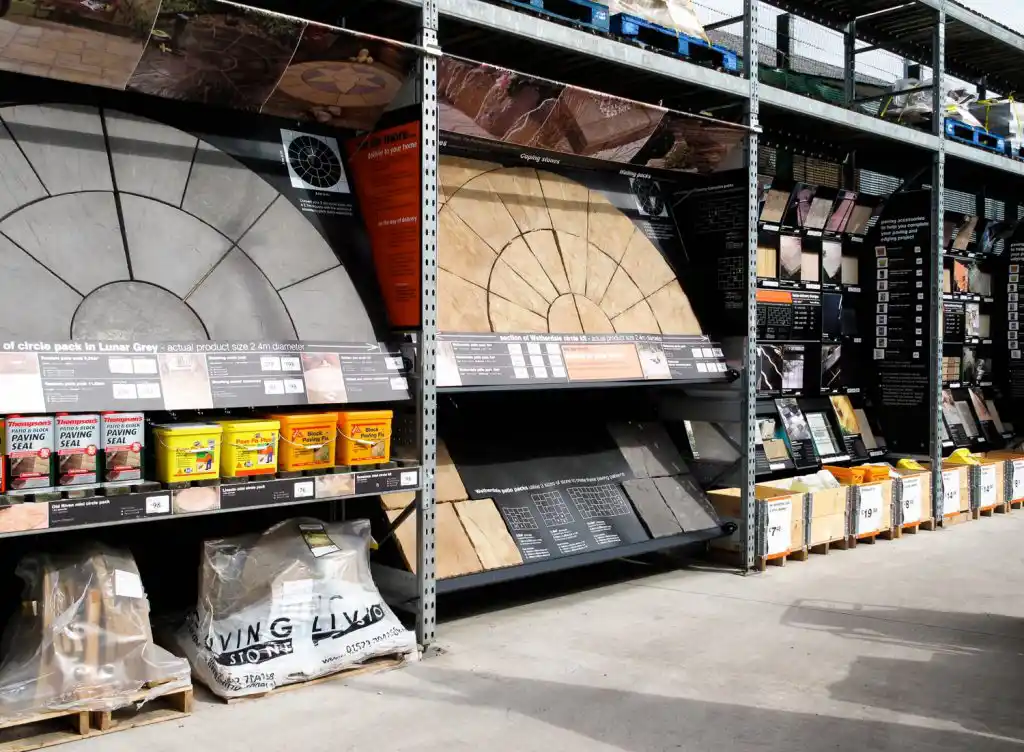 What is Point of Sale (POS)
POS, meaning point of sale, is a term traditionally refering to the physical location where the customer completes the sale and exchanges money for goods. We're talking about checkout counters, tills and self-serve areas.
The confusion between the two arises when people refer to Point of Sale display solutions. These POS displays serve a similar purpose; however, they're reinforcing an impulse purchase rather than a more thought-through one. If you're at the checkout and the cue is moving, you don't have a lot of time to consider everything that you usually would when browsing the aisles. So a decision must be made quickly, and the products that are usually on display in these areas represent that.
Realistically you'll never find a high-value item within a point-of-sale display solution because more consideration is needed to make a high-value purchase and the customer doesn't have time, think confectionery, batteries, newspapers, chilled drinks, things that the customer will think "oh yeah, ill grab one of those" and move on.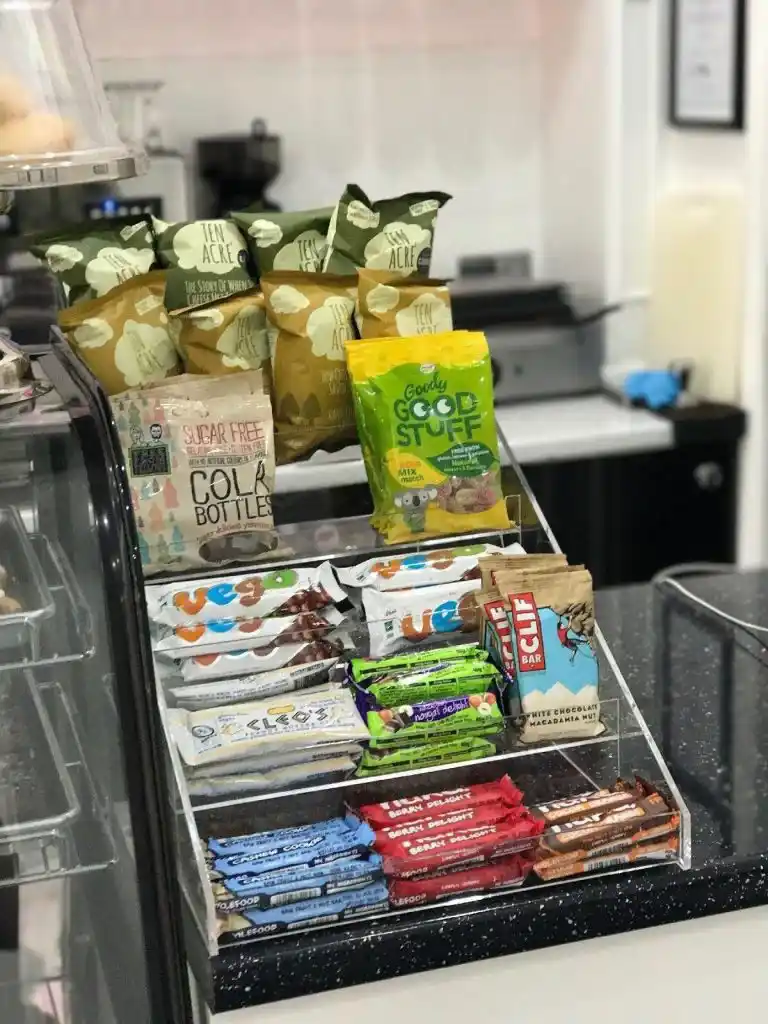 It is worth noting that POS can also refer to a POS system, which generally is a piece of hardware and software that a retailer will use to physically complete the transaction, such as a card reader or till.
What is a Point of Purchase Strategy?
As previously mentioned above, Point of Purchase solutions can have a great impact on consumers' buying habits when in-store, a well-placed and engaging display can be the difference between a new product having a successful launch or not. Take a recent POP display unit that we created for Wilko stores, for example.
For years, Wilko has sold a range of lightbulbs in their store by the manufacturer TCP and they do fairly well, the bulbs they sell are a competitively priced consumable, however, when they wanted to introduce some more premium options to the range they really needed something that stood out on their shelves.
The vintage range of lightbulbs from TCP for Wilko is a step outside the mould of what you'd expect to find on the Wilko shelves, and if you packaged these bulbs in their boxes on their own and added them to the existing range, you'd probably never know that they were there, as you wouldn't expect to find them in a Wilko. As a result, they needed to stand out.
As you can see below, the POP display unit that we created for the bulbs is a very disruptive feature on the shelf, you literally can't miss it and that's the point. Now with a product like this, the written communication isn't as important, it's obvious what it is and the benefits are clear thanks to the display, they're beautiful-looking bulbs that will look great in your home, it really is as simple as that.
There are a few things that we like to consider when designing a Point of Purchase display and they're relevant to a lot of other projects too:
Is the customer already looking for that product or brand, or does it need an introduction?
What key information do we need to convey to promote a purchase?
How can we show the product in its best light, can it be displayed physically or does it need artwork?
Is there a special offer or promotion to display?
How and where will the display be positioned for maximum impact and offer the right amount of time to make a decision to buy?
Is the display a permanent addition?
Is the display holding the product for the customer to take or to just display it as a secondary placement?
What is a Point of Sale Strategy
Because of where the Point of Sale display units generally sit, there aren't many variations of why a brand or retailer might utilise them. Every shopper that purchases something will pass your POS display on their way to pay. So it's a great opportunity to introduce a grab-and-go item or an essential. They're great for introducing new products, but only if it's really clear what it is. For example, a new range of chocolate or snacks from a well-known brand.
Brands can also use POS displays for promotions such as buy one get one free or special packaging in the same way they use POP displays. Smaller specialised displays that can rest on the counter can incorporate signage to draw the shopper's attention.
To Summarise
POP stands for "point-of-purchase" and refers to anything that customers interact with in-store when they are deciding whether or not to purchase a product.
POS stands for "point-of-sale" and refers to the actual transaction that occurs when the customer buys the product.
Both POP and POS displays function to draw attention to your product and to any promotions or sales that you are running.
POP displays are almost always secondary facings to the facings a brand occupies on its home shelf.
POS displays may be secondary or primary facings for a brand.
POP displays usually take up floor space within the retailer, while POS displays are smaller and take up space near or on the checkout counter.