Watch the opening of the flagship 'store in a store' via Laura Ashley's exclusive launch video…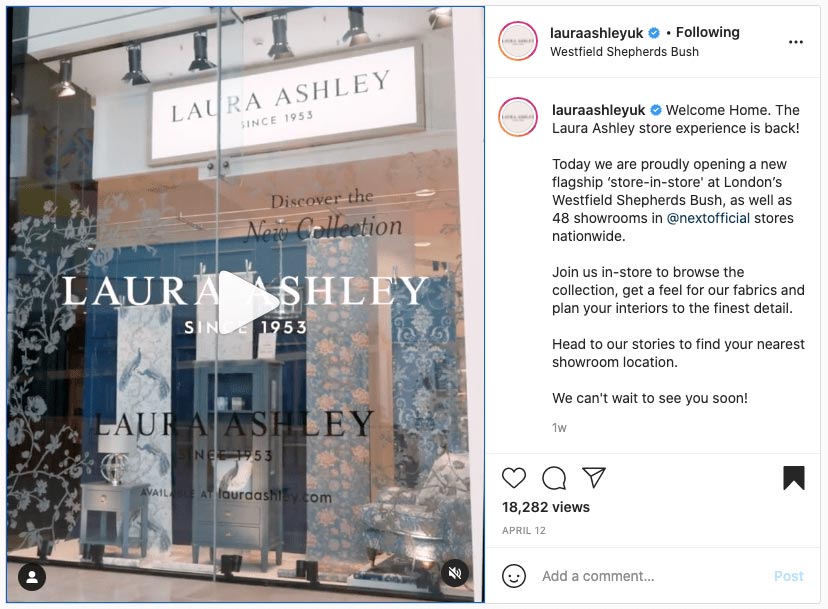 This marks a fantastic comeback by the much loved brand as the pandemic had looked to have claimed Laura Ashley as another one of its victims. Proudly relaunched in spring 2021 under the new ownership of Gordon Brothers, Laura Ashley continues as a British based, iconic home and fashion brand. The new brand company works in partnership with UK and global partners to deliver a range of products inspired by their rich heritage for today's homes.
This new partnership between Laura Ashley and Next, looks to be the start of something fantastic for both brands, the Laura Ashley website is now powered by Next, which means that all account information, payment and delivery options will be managed by Next, allowing for a smooth transaction and allowing customers to simply log on and start shopping. Next have also reintroduced the timeless Laura Ashley upholstered furniture range and home fragrance collection, as well as brand new categories including fresh flowers and a Baby & Child range coming soon.
Paint & Paper Feature Display Unit
Back in February 2021, Laura Ashley announced another partnership with the UK's leading wallpaper and paint manufacturer, Graham & Brown who are exclusively supplying Laura Ashley paint, wallpaper, and murals from Spring 2021.
We have been working with Graham and Brown for a number of years now, helping them to design and manufacture a host of premium retail display units, and so when it was decided that a feature paint & paper display would be created for the new Laura Ashley flagship store, we were approached to make it a reality.
The impressive display unit stands at nearly 2.7m tall and is 2.6m wide, making it a real focal point of the store, as you can see here, it's visible from the entrance.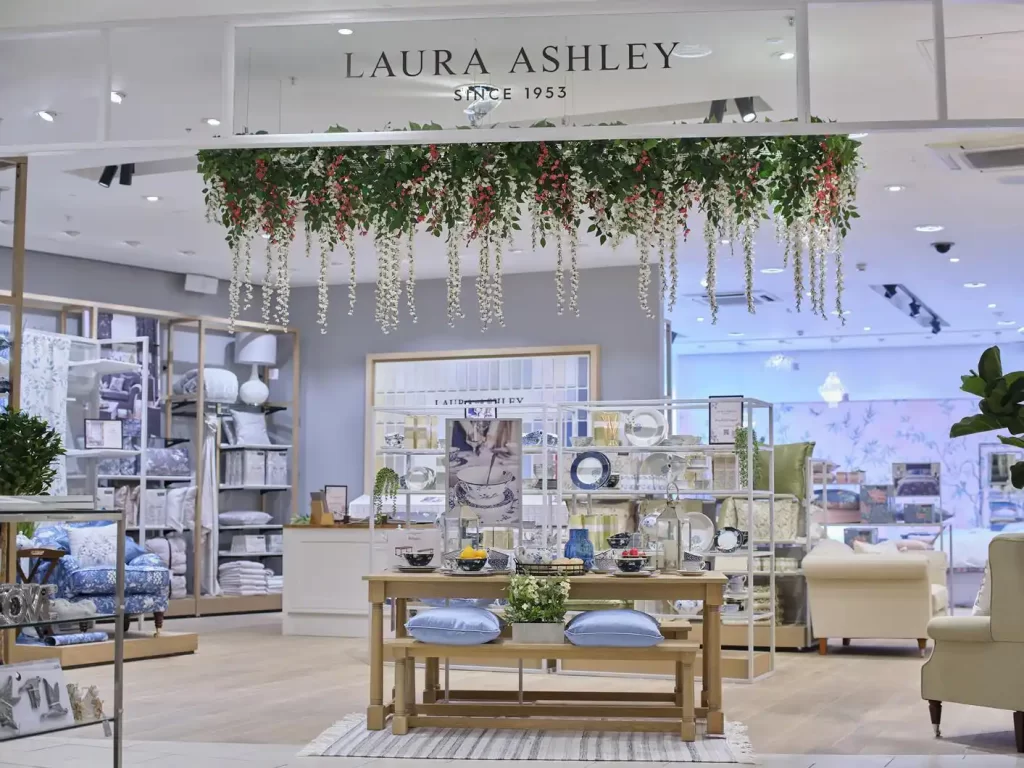 Our internal design team were briefed with the concept and provided objectives for the display from both Laura Ashely & Graham and Brown. Our design team began the development process by creating a number of initial sketches and visual concepts. From these approved concepts our technical design team produced specifications, considering materials, finishes and construction, it was then handed over to our in-house manufacturing team to produce and installed ahead of retail re-opening in April.
Here's a showcase on how the product developed.